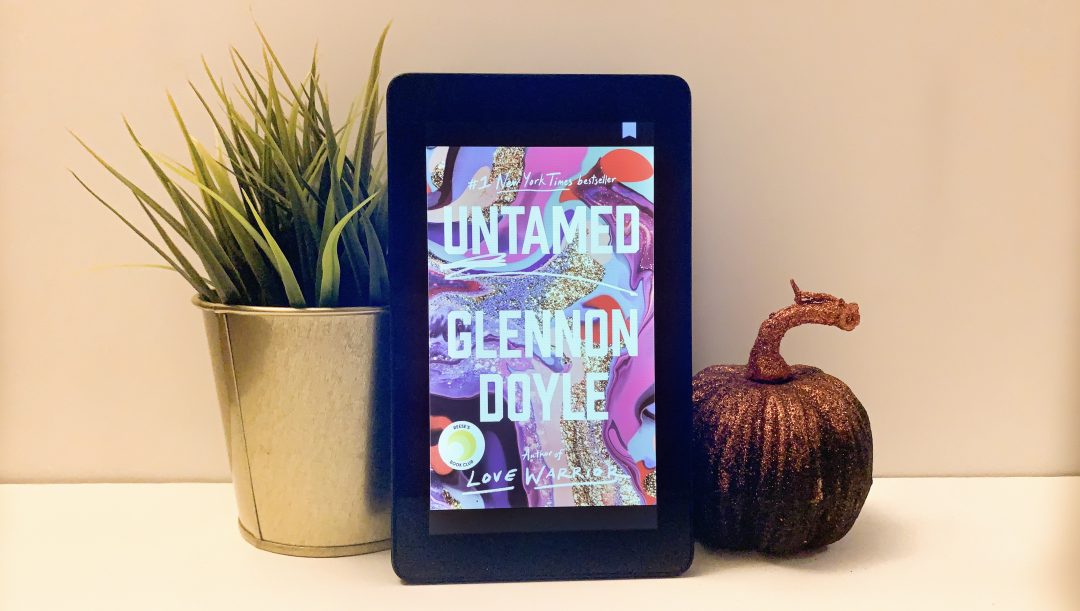 Recap: Untamed by Glennon Doyle
Did you miss book club on 10/3 where we discussed Untamed by Glennon Doyle? Never fear! You can still watch the recording on IGTV or read a quick recap here!
This month I was joined by my friend Katharine, aka Ramblings with Rin (Blog) (Instagram). Her therapist had recommended this book to her, so naturally, I wanted to hear her reactions and thoughts on the book.
Embrace Your "Wild"
Throughout Untamed, Doyle provides numerous examples of how society tries to tame us and control what she refers to as our "wild". She gives examples of how she was controlled throughout her life while also sharing moments where she saw society try to tame her eldest daughter.
One of the stories that resonated with me around this was about her son and daughter having friends over when they were young. At one point she asked the children if they were hungry. All of the boys immediately answered "yes" while the girls looked around to each other for approval or an answer. The collective group of girls decided that they weren't. Doyle writes, "The boys look inside themselves. The girls look outside themselves. We forgot how to know when we learned how to please. This is why we live hungry."
It's so interesting to hear the perspective of a mother noticing a moment like that in their child. I can give you hundreds of examples throughout my life where my friends and I searched for approval around food. Even still, at 25, ordering an appetizer or dessert and dinner requires a moment of silent discussion among the group.
The Door isn't Locked
The other story that really hit home for us was a tale of her friend basically dying in a hot yoga class. During the class, she was hot and miserable. She blacked out a few times. The instructor had told them that if they were hot to push through it and not leave. The author's friend did just that and the second class was over she was sick EVERYWHERE. Her friend commented to her, "What is wrong with me? Why did I stay and suffer? The door wasn't even locked."
A lot of us, if not most of us, will stay and suffer through things because we feel like we should. It could be because we're afraid of the risk involved with changing something. It could also be because someone or some idea is telling us that we can't or shouldn't change it. When we encounter this, we need to remember that the door isn't locked.
Find Your "Knowing" and Become Untamed
The concept of "The Knowing" is something that the author spends a lot of time discussing. It's a combination of spirituality and trust. Your Knowing is the voice inside of you that guides you. The author views her Knowing as her connection with God. Because of this, the book contains religious topics and ideas throughout.
One of the best ideas Doyle provides to help you find your Knowing is looking for what is the "truest and most beautiful". She tells of a woman she knew who was unhappy in her marriage. The author instructs her to describe what a true and beautiful marriage would look like to her. The woman writes her ideas out and decides to leave it on her husband's pillow. After not addressing it for three weeks, he gives her an invitation to a relationship retreat. He also shared what she wanted in their relationship.
The point of this exercise is to go from knowing "not this" to defining "this instead". This is an exercise I plan to keep in my back pocket for moments in my life where I feel miserable: unhappy in a relationship, a job, or my lifestyle.
This is a very brief summary of what Katharine and I discussed, and the book is so much more than this. If you are a woman, feminist, or a parent, I'd highly recommend you check out Untamed.