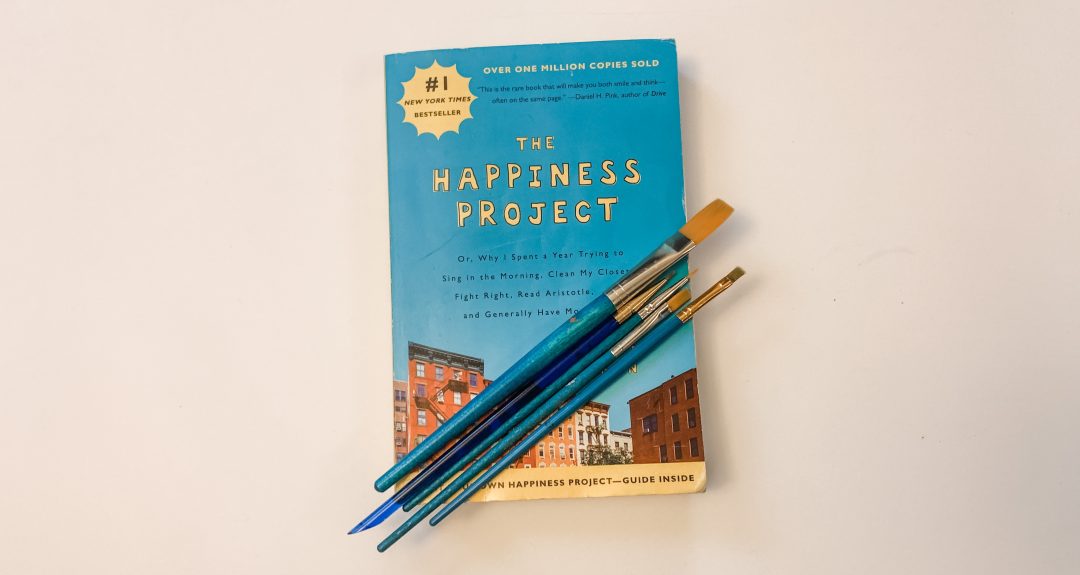 Recap: The Happiness Project
Did you miss book club on 11/7 where we discussed The Happiness Project by Gretchen Rubin? Never fear! You can still watch the recording on IGTV or read a quick recap here!
The Happiness Project is Gretchen Rubin's log of her year pursuing happiness. She details her experiences in researching ways to improve her happiness and how she put them into practice. She dedicated one month to each topic. From there, she created a few resolutions to try for that month. She would also try to continue her resolutions from the previous months as she continually added more. All of this led up to her "Boot Camp Perfect" December where she would attempt to do every resolution from that year each day every day.
There are a few things that I loved about this book. First, the author had a good combination of relatable traits and non-relatable traits. I found that I could connect to her tendency towards anger, nagging, and frustration. On the other hand, she mentioned that she was an underspender and a regular exerciser. I could not relate to those traits, but I would guess that those aspects of her personality make her relatable to someone else.
Another factor that kept me invested in this book was her honesty towards failure. Rubin never performs her resolutions perfectly. She tries her best and lets the reader know that the goal isn't perfection. I think it also holds more meaning when she comes to the inclusion that her resolutions made her happier because it means that even a small change or success can still have a drastic impact on your own happiness.
Make Time for Friends
The chapter that resonated the most in The Happiness Project for me was the one relating to friendship. I am very passionate about having and maintaining healthy friendships. I've made more effort with friends that I don't talk to often in the last few months, which is very similar to how Rubin dedicates the month of June.
Her first resolution is to remember birthdays. She keeps a log of her friends birthdays to make sure that she sends them an email on their birthday every year. She also tells of a friend that she hasn't spoken to in 10 years and how reaching out on her birthday will prevent that from happening again. I've been trying to do something similar, but not in a very organized way. As they come up, I enter my friends' birthdays in my phone calendar as a recurring event. That way I'll see it come up in advance.
The other resolution that resonated with me in this section was to be generous. An example that she gives of this is to help people think big. By saying things like "You should write a book!" or "I can see you running your own business", you either give people an idea that they hadn't thought of OR you give them confirmation that they can do something. I believe this is something I do in my life, but I'd like to actively do more frequently.
Interested in Hearing More About The Happiness Project?
If you want to hear about the other topics that hit home for me, make sure you check out the recording of book club on Instagram. And if I sold you on The Happiness Project, definitely make sure you grab a copy. It's well worth the read!