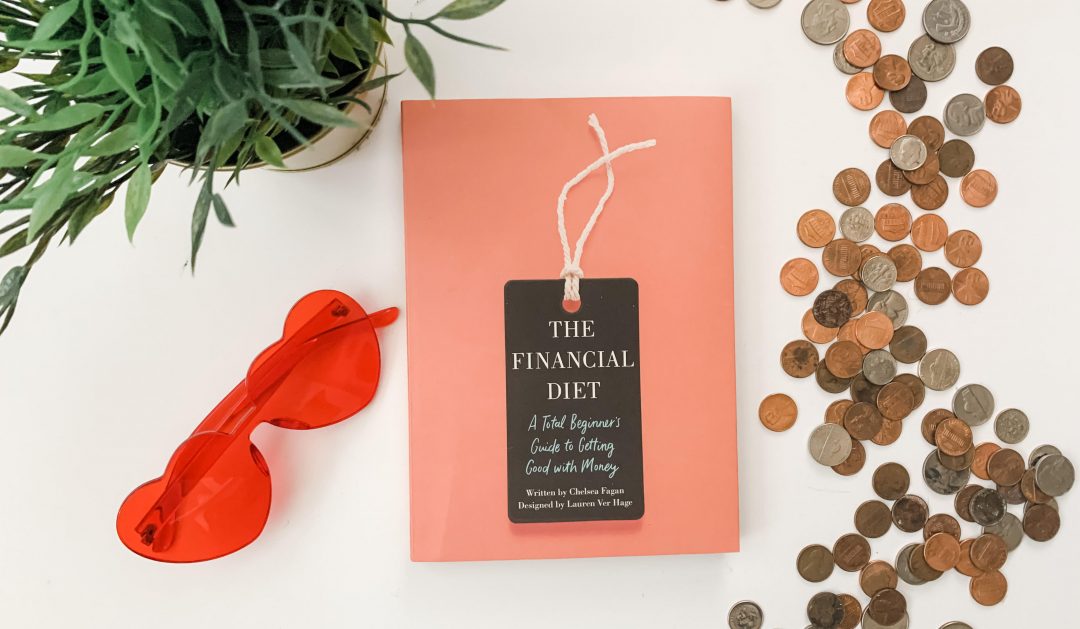 Recap: The Financial Diet
Did you miss book club on 8/1 where we discussed The Financial Diet? You can watch it on the Promotions & Prosecco Instagram, under the IGTV tab HERE.
My close friend Melissa joined for this month's book club. She was lovely enough to write her own review for the recap, so I will do my best to be brief with mine.
The Financial Diet Key Takeaways
Would I recommend this book? Absolutely, I would! Chelsea Fagan and the experts she includes throughout this book provide really great advice around a variety of financial concepts. Unlike some financial experts, Fagan comes across as a BFF who has been in your shoes and wants to help you learn from her mistakes. I've been a big follower of The Financial Diet blog and check it every morning before work. Because of that, I was very excited to finally get around to reading the book.
My big action steps/key takeaways from The Financial Diet are…
Spend time evaluating my expenses from the last 3 months, put together a budget, store it somewhere I'll see it every day, and stick to it.
Evaluate my investment portfolio and be more active in my selection of investments, specifically relating to my retirement.
Have open dialogue around money with my friends more often.
Cook more basic meals at home instead of going out to eat as often as I do now.
Work towards saving 3 months of income in an emergency fund.
Here's what I loved about TFD
Colorful. I love a visually interesting read. I'm notorious for skimming when my eyes are tired. So the images and colors were super helpful.
Love her tone. It feels like she has watched how I treat money and is coming from a place of care instead of judgment
I love in CH 1 where she calls the daily cup of coffee "the personal finance blogging world's Ultimate Sin"
Downloadable resources!!! I'm going to print, frame, and hang them around my home office
Love that she brought in multiple experts for each topic. It's so important to get multiple perspectives and I appreciate that she recognized that.
TFD covers a number of topics relating to money, even ones that traditionally you wouldn't think about. Love, friendships, career decisions, food, etc.
Guest Review: Melissa Marklin
In 2018, Chelsea Fagan published The Financial Diet, a great addition to her blog and YouTube channel by the same name. Over the last few years, Fagan has grown TFD from a small, personal financial blog to the many-faced company that it is today. The book pairs perfectly with TFD's other faces by creating a long-form, easily referenced source for the core of Fagan's teachings.
Fagan keeps as consistent a voice as she has online. She clearly enjoys throwing in money-related puns and jokes to ease the blow of some of the harsher advice. For those that have watched her videos on YouTube, Fagan's writing style is so clearly connected to her speaking style. You can sometimes hear the book in her voice. Fagan is conscious of where her expertise ends and another may be better suited. This gives the book variety of voice and viewpoint, keeping the book engaging and educational.
Considering the book's genre, self-help, and the financial theme, Fagan does an excellent job of acknowledging the different experiences that people reading her book are likely to come from. Each chapter has some reference to the fact that the path to financial security looks different for everyone. She does this while rarely dropping the buzzword, 'privilege', that so many are keen to turn away from. By keeping this in mind, Fagan makes most of her advice general enough to be manageable, while staying specific in the areas where it matters. She doesn't waste time telling us to skip the morning coffee or the avocado toast. She openly mocks that financial "advice" in favor of more realistic and up-to-date advice like starting young to get finances in order and talking openly about money with the people in our lives.
Fagan does not shy away from pointing out that the financial world has changed enormously, while the conversations around it have not. Her book is the latest successful attempt made to spread the financial confidence she has forced herself to develop. Fagan never fails to remove the gate between her readers and intimidating words like 'investments', 'IRA', and 'credit debt'. As she says in her book, "speak your biggest financial fears aloud and they suddenly lose a lot of their power." Fagan proves the value of her own advice by living it.
Love Melissa's Review?
You can find Melissa Marklin on LinkedIn and Instagram.
Melissa graduated from ASU with a BA in Anthropology and English Literature. She recently completed a MA Eighteenth-Century Studies from King's College in London.