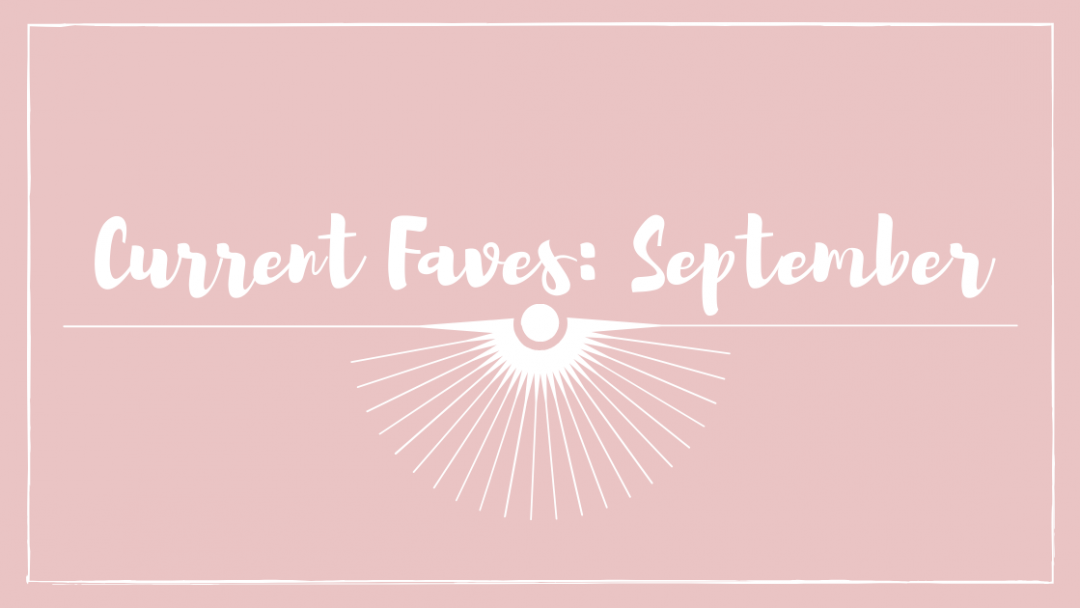 I hope you're ready for a re-vamp of my monthly faves list, because I can't leave the format alone lol. This month I've decided to change it up and share one favorite for a few categories. If you like this better (or if you hate it) let me know!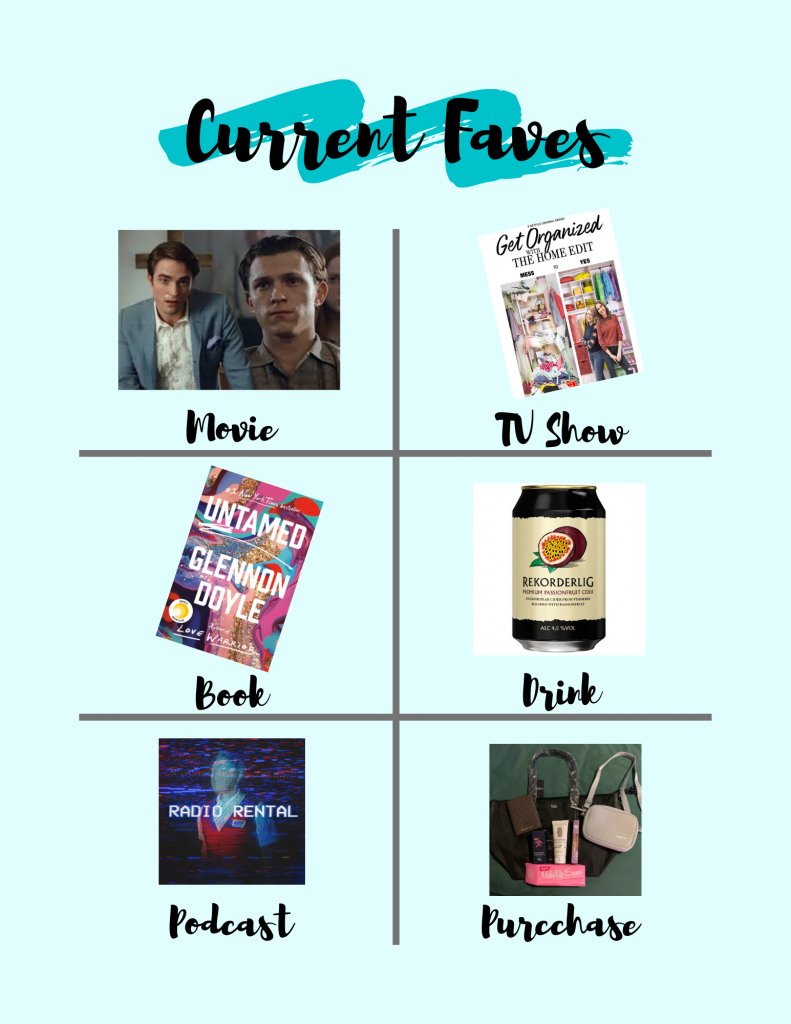 This was actually Shaun's most recent movie pick, and I have to say that I was impressed. The cast is pretty incredible: Tom Holland, Robert Pattinson, and Bill Skarsgård. Netflix Originals are usually pretty hit or miss, but I'd definitely say this one was a hit. According to Wikipedia, "The Devil All the Time is a 2020 American psychological thriller that examines themes of evil, religion, and the abuse of power in rural small-town America."
I will say, if you don't do well with violence and abuse, this is probably not the movie for you. (Also this is definitely not a positive representation of religion.)
I'vehttps://www.netflix.com/title/81094723 been a big fan of The Home Edit for a while. I bought their first book at the Container Store a few years ago and recently purchased their second one. Needless to say, I flew through this show. Clea and Joanna go to the homes of both celebrities and normal people to help them organize a specific room. You get to see Reese Witherspoon's memorabilia closet, Khloe Kardashian's garage, and Rachel Zoe's closet. After watching this show in 3 days, I then turned to their YouTube series. Once I was through ALL of that, I decided that I was going to re-do my entire apartment. So be warned!
Untamed is the book selected for October's book club, so I felt by default it should be on my favorites' list. The book so far is excellent and is a must-read for women especially. I don't want to go into too many details since I'll be covering it on Saturday, so make sure to join book club at 1PM on Instagram Live!
I've recently rekindled my love for Rekorderlig hard ciders. They're the perfect pool drink if, like me, you hate beer and are getting a little tired of hard seltzers. They're super refreshing and taste more like a bubbly juice than a cider. (I'm not a cider connoisseur so I can't really describe it properly.)
If you like spooky things, you'll LOVE Radio Rental. First of all, the host is Raine Wilson (Dwight Schrute from The Office). So right there, it's pretty fun. The actual podcast is people telling their own stories where something crazy, spooky, ironic, etc. happened. It's super addicting and unfortunately not nearly as many episodes as I would have liked. I absolutely can't wait for the next season to come out!
I finally bit the bullet and ordered a FabFitFun box. We've all probably seen 100 ads/sponsored posts from celebrities and influencers about it. I really wasn't sure if I was going to like it. My boss had sent me a mini box with 4 items in it, which finally convinced me to subscribe. (I got a Tarte moisturizing gel that is INCREDIBLE.) I did a full unboxing and initial thoughts on Instagram Live, which you can re-watch HERE if you're curious. I've used some of the products and have decided that I love it. I'm still reserving a full decision until I receive the winter box, but I think you get more than your money's worth based on my first one.