Adventure Challenge: Couple's Edition #1
For Valentine's Day this year, Shaun bought me the Couple's Edition of The Adventure Challenge. If you somehow haven't seen 500 Instagram ads about it, it's a book with a bunch of creative date ideas in it. The fun part is that you don't know what the dates are until you scratch them off. Each date has a few clues to give you a general idea of what is involved with it to help you decide which one to scratch off. You can see if it's an indoor or outdoor date if there is water or a mess involved, how much you'll need to spend, and how long it will take. Then you scratch off the box with the description and get to it! There's also a section to write a note about the date and attach a Polaroid image from it.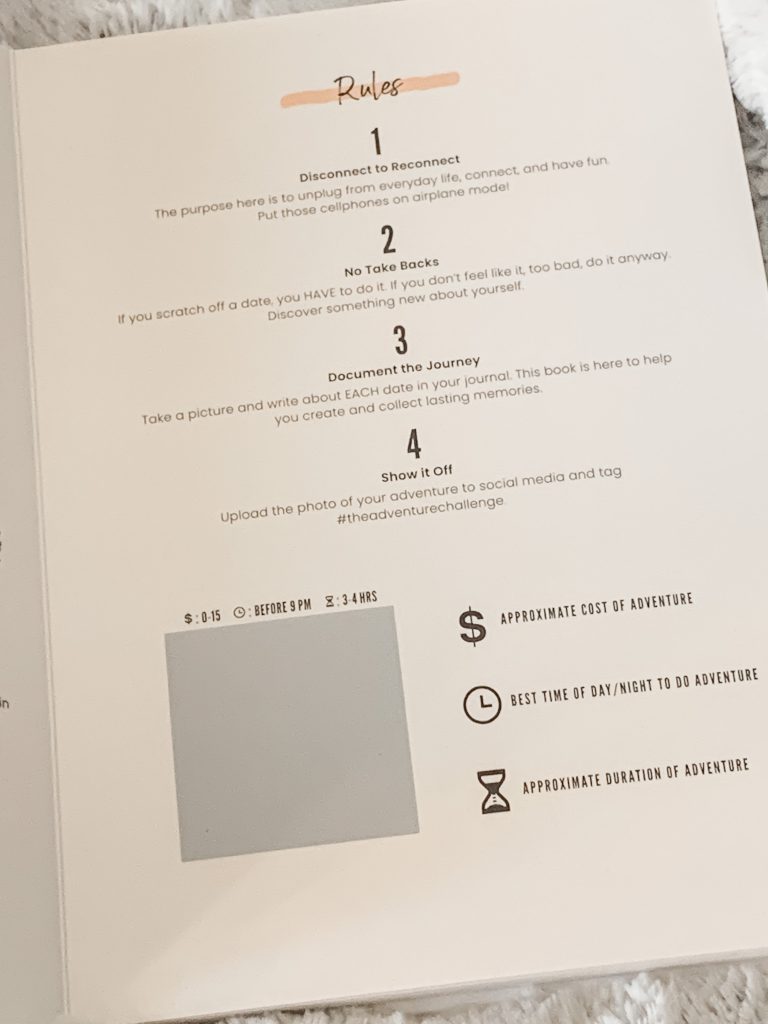 WARNING: Spoilers ahead!
The Helpless Baker
Shaun and I decided to start with one of the Adventure Challenge dates from the "The Beginning" section. The first date was called "The Helpless Baker". We had to make a pie together! The trick was one person had to mix all of the ingredients blindfolded while the other one had to lead them. Since Shaun isn't a baker, he volunteered to be the blindfolded one. I decided we would make a french silk pie since it seemed like a relatively easy one to make. I also decided that Shaun would have to make the whole pie blindfolded, which I'm sure he didn't appreciate.
Were we successful? I think so! We definitely bickered a bunch during it because Shaun doesn't know how to take direction, but the pie turned out really well! And we had a ton of fun making it. We even made homemade whipped cream to top it off with! I didn't take a picture of the finished product, but we brought it to a game night with friends and there wasn't much left after.