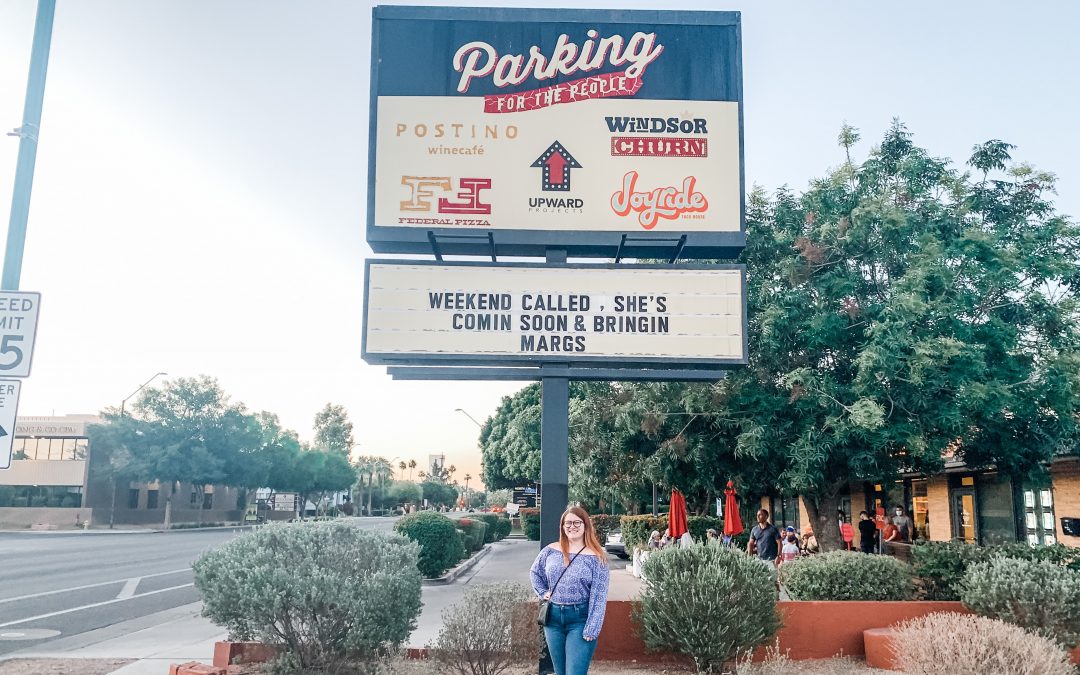 Life Update: I Have a New Job
I got a new job! 2 weeks ago I started my new role as a Staff Accountant for Upward Projects. If you've been to Arizona, Colorado, or Texas you may have eaten at one of their restaurants (Postino, Joyride, Federal Pizza, Windsor, and Churn). This restaurant group has been a staple in my life since college. Shaun and I even had our first date at Postino.
In November of 2020, I had seen a job posting for a Staff Accountant role at Upward Projects, a job that I knew was what I wanted for the next step in my career. After hours of working on my resume and cover letter, I took a chance and applied. They reached out for an interview! After two interviews with their internal recruiter, my next step was to interview with the Controller. Unfortunately, before that could happen, the team decided that they actually needed a Senior Staff Accountant, which meant I was no longer qualified.
I was devastated to lose the opportunity, but I didn't give up on it. I kept an eye on the job postings. In March I saw that they changed the job back. I asked the recruiter to consider me again for the role. They let me hop back into their interview process right where I left off. Within a week I interviewed with the Controller, the Director of FP&A, and the CFO, and had an offer sent to me. After considering my options, I decided that this was an opportunity I couldn't pass on.
While this post is partially meant to be an announcement for a major life change, it's also a lesson on pursuing your dreams and not giving up. The rejection was heartbreaking. The role and the company were exactly what I wanted and I truly believed that I would get the job. I did my initial interviews while I was at the peak of my COVID symptoms and I still came out of each one feeling like I had crushed them.
Sometimes the timing just isn't right. I'm a firm believer in the fact that everything happens for a reason. At the same time, I wasn't ready to let Upward Projects go. When the job became available again, I was ready. I flew through the interview process and started a few weeks later. While it's been a tough transition, I'm very excited about what the future holds for me at this company.