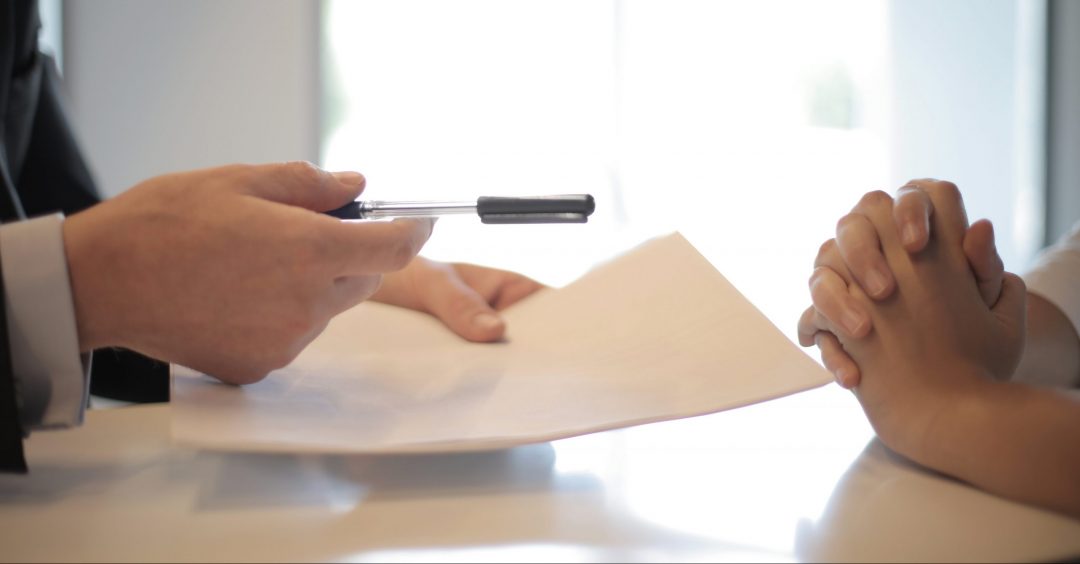 Interview Quick Question: What are your strengths/weaknesses?
For my first post in the Interview Quick Question series, we'll work through the standard strengths and weaknesses question. Chances are if you've ever interviewed for a job you've been asked this question. You absolutely need an answer to this prepared and in your arsenal.
One thing I want to preface this with is that these answers need to come from you. I've noticed that a lot of websites will give you a sample answer to interview questions to cut and paste your own answers in, but I truly believe that sincerity and honesty is the key to a great interview.
So with that in mind, let's start with the easier of the two: your strengths.
What would you say are your strengths?
My first piece of advice for this question is BE HONEST. If you are a "big picture" type of person, don't say you are detail oriented. You're setting yourself up for failure when you aren't being honest about who you are and what you will be successful doing.
You should also give 2 to 3 strengths and expand upon them (not just list them). What I mean is you should try to provide an example of how you've utilized that skill or why it would make you the right fit for the role.
If I'm applying for a finance role, I might say something like…
"One of my strengths is problem-solving. In my previous role, I had to quickly address requests from customers and team members, typically without any precedence to reference. Google and YouTube are my best friends when I need help working through something new. I noticed that this role requires the ability to work independently, which I believe I thrive doing because of this skill. Another strength of mine would be my desire to learn. I'm constantly seeking out ways to learn more, both in terms of technical skills and soft skills. I recently completed a LinkedIn Learning certificate in Financial Analysis and am currently a member of Toastmasters ."
I'm not going to tell you that this is the perfect answer, but it does show that I prepared in advance, researched the role, thought about what skills would be needed for the role, and gave an answer that seems genuine.
Now onto the harder question…
What would you say your weaknesses are?
The standard advice for this interview question is to pick a positive weakness. You know what I'm talking about. Something like, "I'm just TOO invested in my job" or "I'm always striving for perfection." I would advise against doing that.
Instead, present an actual weakness but explain how you've learned from it or how you've adapted to counter it. Just like with your strengths, it's important to come across as sincere with what you're saying. No one is perfect and it's okay to express that in an interview. What is important is that you can acknowledge them and show how you are still the right fit despite these weaknesses.
My current answer to this is…
"I am a fairly forgetful person. I'm not proud of it, but I used to struggle with meeting deadlines in high school and early on in college because I would forget them. One of the ways I've learned to overcome this is that I keep a detailed, color-coded planner and notes. If I am in a meeting, you'll see me taking notes regardless of the importance. A number of people at my last company noticed that I would bring a pen and notebook to every meeting, and they started doing the same. I also set calendar reminders for any follow-ups or tasks that are outside of my normal day-to-day."
Normally, being forgetful is not something you want in an employee. When I gave a variation of this answer during my interview for my last role, the person who would later become my boss immediately lit up. She later let me know that when I mentioned using color-coded pens to keep track of deadlines she knew I was going to be a good fit.
TL;DR How to Answer This Interview Question
Be honest and be yourself! Being insincere to get a job is only going to result in you being miserable in your role or your manager being disappointed in your work.
Provide 2 or 3 answers to each question.
Don't directly copy the examples you found online. (See the first bullet)
Give examples of your strengths and why you think they would help you in this role. That's great if you are detail-oriented, but why is that relevant for what we're looking to hire for?
For weaknesses, explain how you've learned to work around or with them. No one wants you to be perfect. They want to hire a real person who can do the job, despite any flaws or weaknesses.
Looking for more interview tips? Check out my first post in this series HERE.