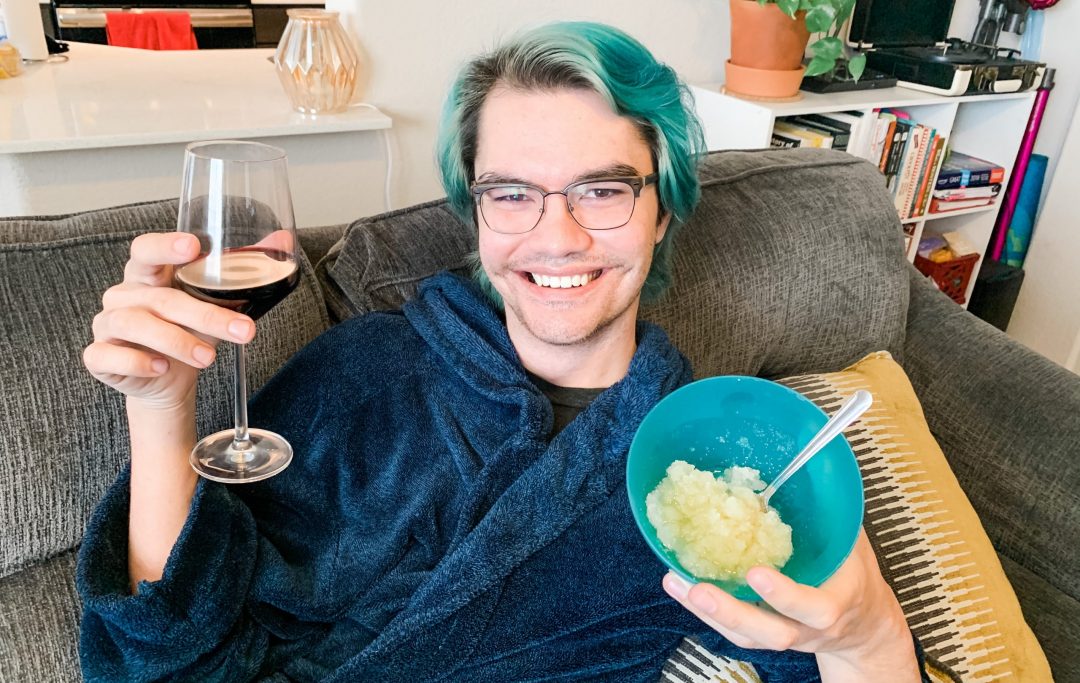 Sam's Super Secret Skin Scrub
So maybe it isn't a secret, but I definitely didn't know how he made it before today. For those of you that don't know, Sam and I have been friends since high school and now live together. He and I have two major things in common, our love of self-care and our desire for luxury. Sam is going to walk us through how he makes an exfoliant out of things that we pretty much always have around the house to help us up our self-care game.
Scrub Essentials
White Sugar
Honey
Extra Virgin Olive Oil
Coconut Oil
A bowl and spoon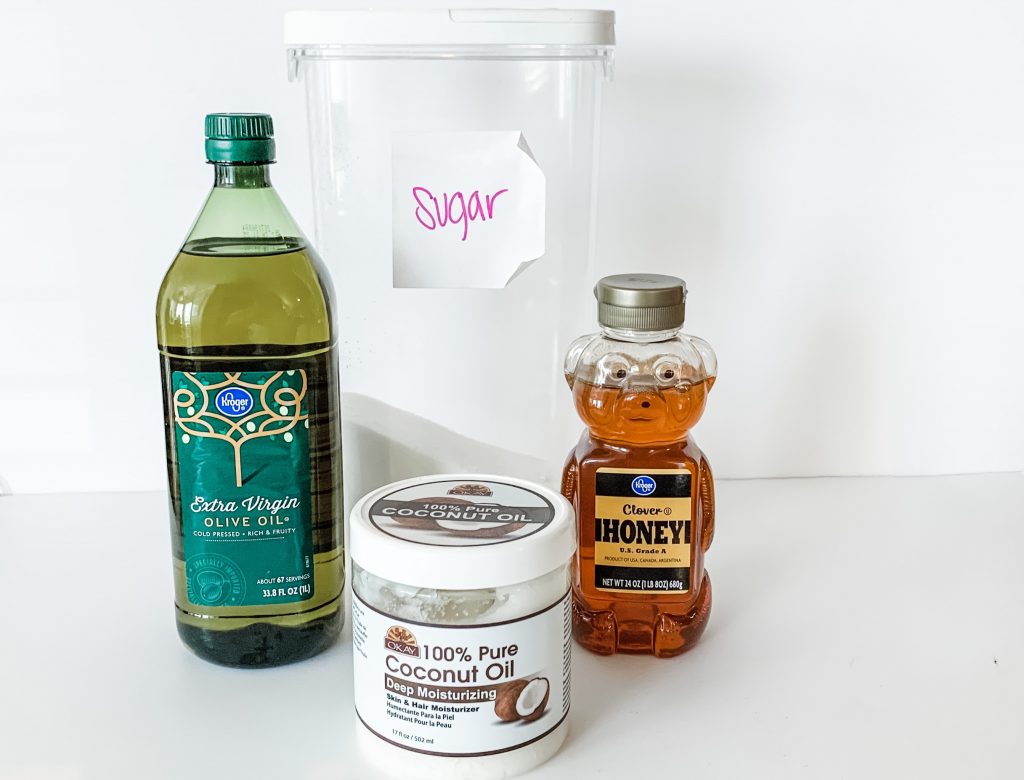 Let's Get to It!
As you can tell, Sam just eyeballs how much of each ingredient he adds together. I would say it is about 1:1 ratio for everything and he was trying to use a half cup measuring cup.