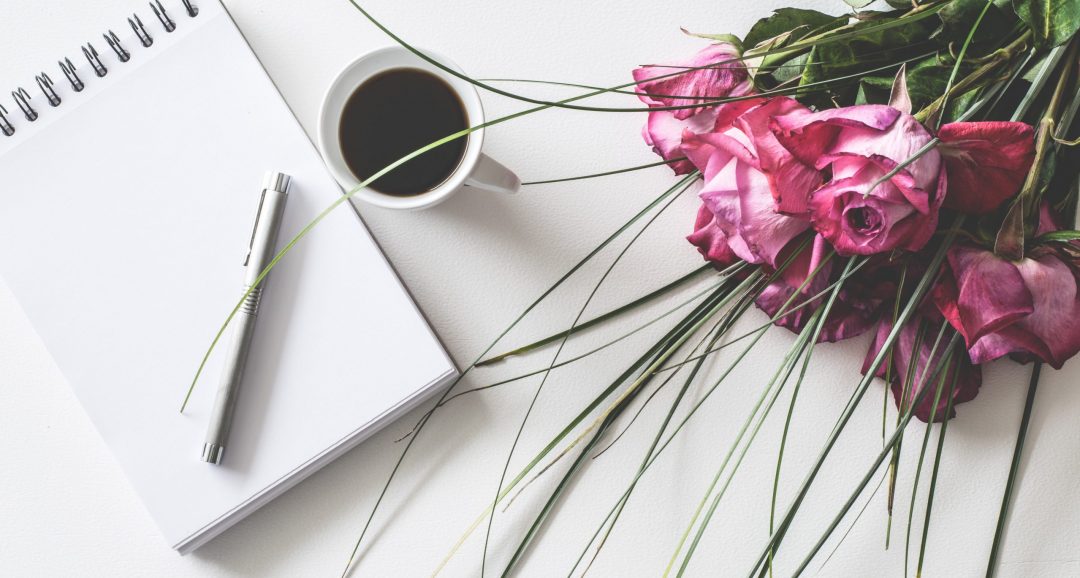 A Love Note to My Planner
I'll admit it; I'm obsessed with my planner. My favorite time of year is November/December because all of the new calendars and planners line the shelves at Target. To be honest, anything related to planning/organization gets me excited.
My organization strategy is constantly evolving. In school, I'd keep a full-size calendar and a mobile planner to keep track of deadlines with different color pens for each class. I'd log all of the deadlines from my syllabi on both the calendar for my desk and the calendar in my planner. I could then prioritize tasks when I was between classes and when I was hiding in my dorm room.
As much as I loved this system, it wasn't effective in my job post-graduation. Instead of having 8 different sets of deadlines to monitor, I now have one set of deadlines. I've tried a few organization styles and only recently found one that worked for me.
I keep any meetings, off-sites, or webinars on my Google calendar. My team can see it and it's easy to check throughout the day. Everything else is in my physical planner. I'm OBSESSED with my 2020 Create & Cultivate planner. (Did I already say that I"m obsessed? I can't help it!) Each week starts with setting a mantra, 3 goals, and plans relating to networking, inspiration, and self-care. Then, at the end of the month, there is a wrap-up section to note follow-ups, wins, and side hustle plans.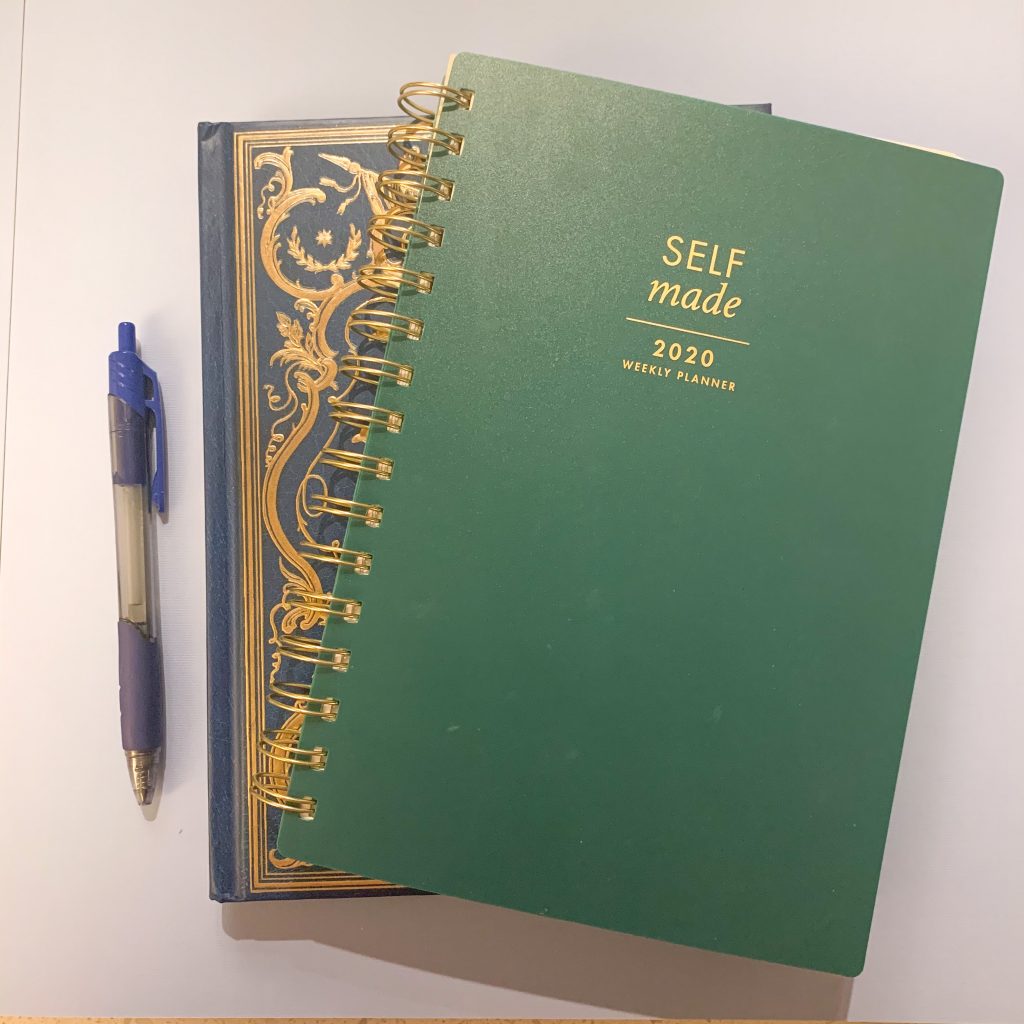 I use the weekly calendar in my planner more than any other section. Each day, I note all of my to-do's for that day. I'll generally assign one big project each day and add 2-3 small tasks. This prevents me from being overwhelmed by my to-do list. I feel accomplished each day when I cross all of my items off. I'll also note any outside-of-work activities on each day in a separate color. I include the time and who I'm with because I am very afraid that someone will try to frame me for murder and I won't have an alibi. (Thank you for that, Serial.)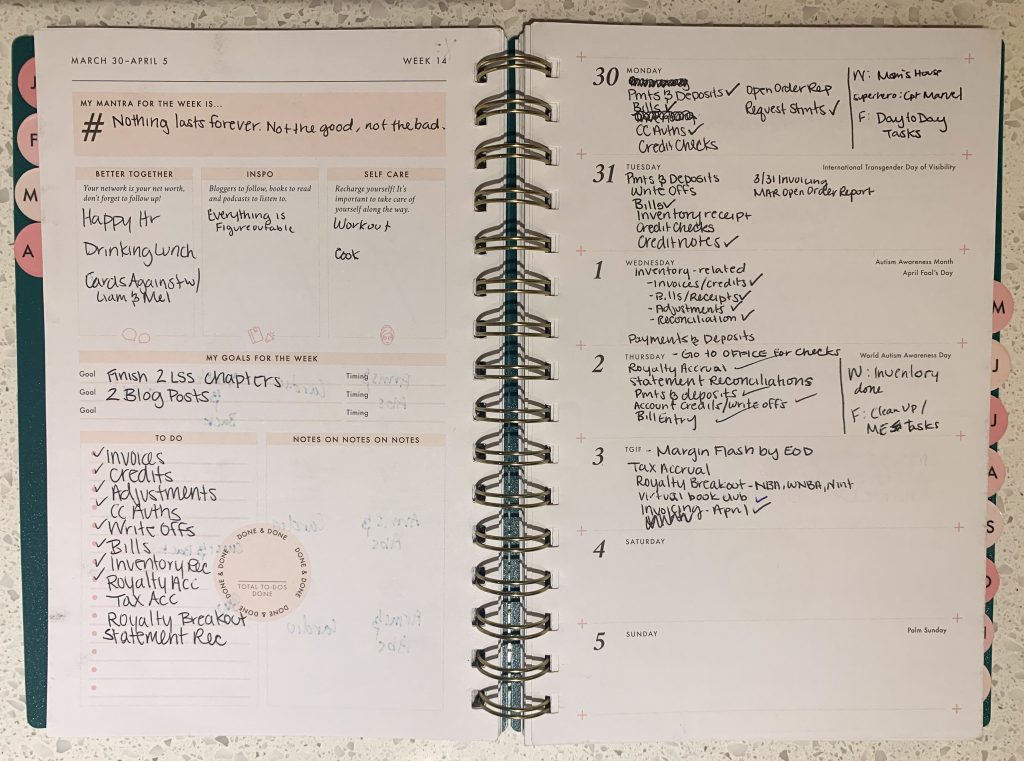 The most important thing I've learned is that you have to find what works for you, and pivot as things in your life shift. Your life is going to shift numerous times, so your organization strategy should too.