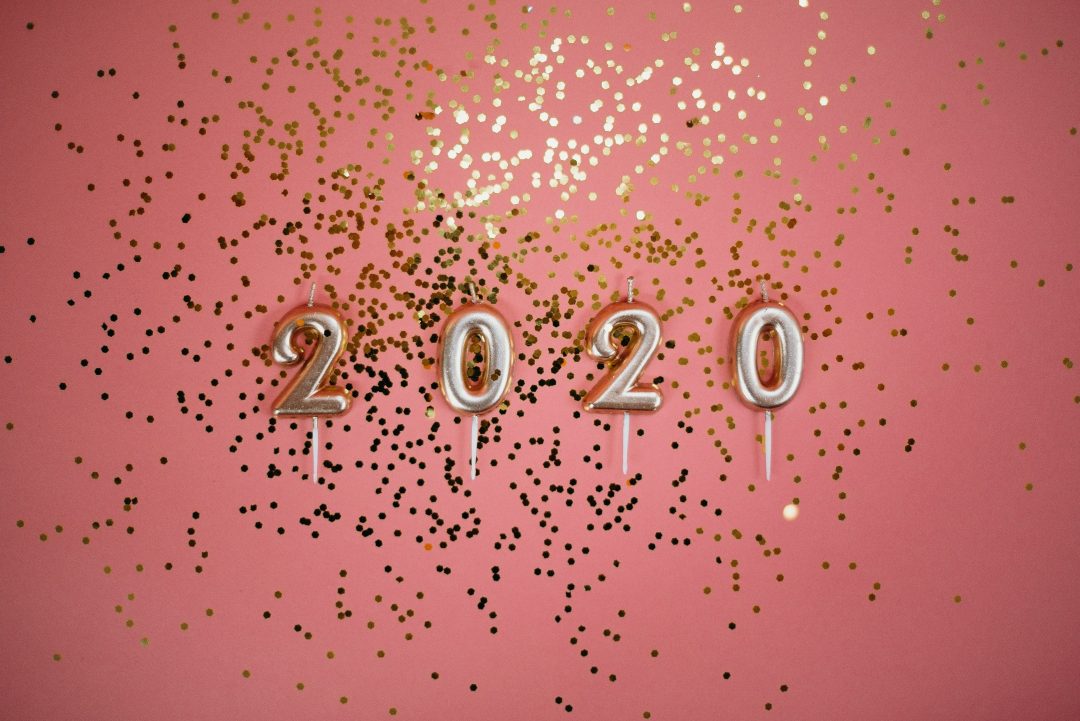 New Year, Same Me (but Better)
I can't believe it's 2020 already. A lot of things happened in the past year, good and bad, that I'm hoping to leverage into my goals for the new year.
Reflecting on 2019
One of the biggest experiences of 2019 was the rapid turnover of my team at work. At the beginning of 2019, we were a 3 member team: Director, Staff Accountant, and me. Coming out of the year-end close process, we acknowledged that a fourth person would help with our team's capacity and allow for a shift in our roles. We had gone through an interview process and elected to hire someone who I had a list of reservations about. The owners of the company I work for made a major decision that would add more work to my department. This added pressure to our team to quickly hire someone. The day we extended the job offer, my coworker put in her notice.
Our team was not cross-trained. I had two weeks to learn a new role and to get our new hire trained on as many of my previous tasks as I could. What followed was 3 months of working 2 roles and working 50 hour weeks to keep our team afloat. I was relieved when the decision was made to finally let that person go. I also then had to train a string of temporary help on my previous role over and over again. Overall it was an exhausting experience that I'm still correcting errors from, but we do currently have someone who I am optimistic can help us bounce back as a team.
Another big element of 2019 was my newfound commitment to personal development. I attended a string of professional events, joined networking sites, had regular conversations with coworkers and my director regarding my career, read books, and started this blog! This is something I'm hoping to bring with me into 2020.
Bring on the Future!
This past week I had a small breakdown about my future. I'm guessing it had something to do with the fact that I'll be 25 in less than a month. I then had a conversation with my partner, who mentioned that I'm trying to rush my career with no real end goal in sight. My mother is someone who is constantly applying and interviewing for new jobs. She's had a constantly changing career, and apparently I'm subconsciously trying to do the same thing.
The next step following this realization is planning. Today I forced myself to sit down and write out what my 5-year goals are. One I had those realized, I created a timeline and action plan. I have created a full-on slideshow going through each of my goals, action steps, and deadlines. (Can you tell I'm an accountant?)
Let's Get Planning
Google Suite has become my best friend since the expiration of my Microsoft Subscription. I started by deciding on a clean background and font that would make it clear and enjoyable to look at. Next, I created an image-based vision board. The images are clear, at least to me, on what they represent.
The next step was to break out my goals by personal and professional goals. Next, I listed the actions needed for each step and then finally a timeline for those actions.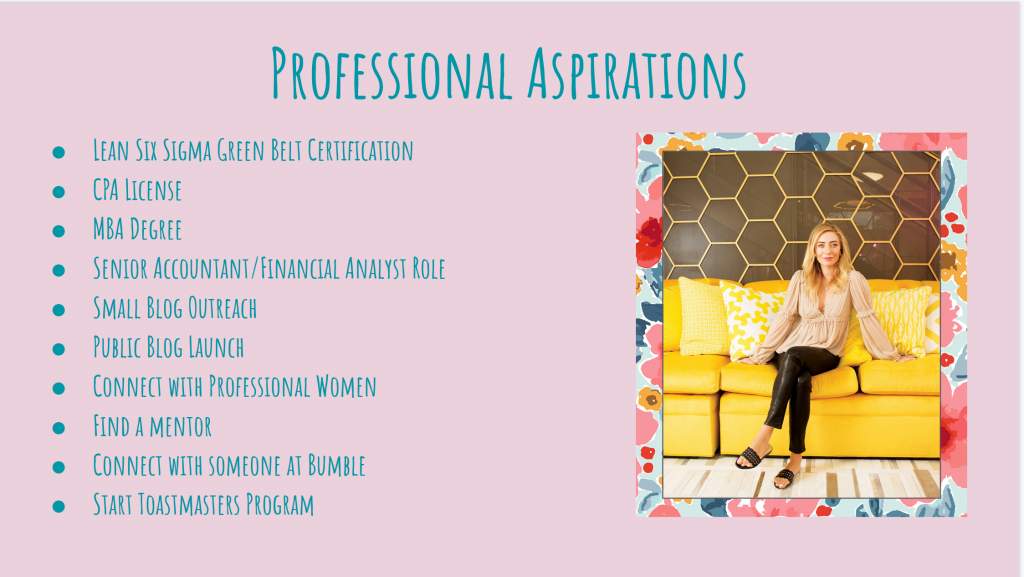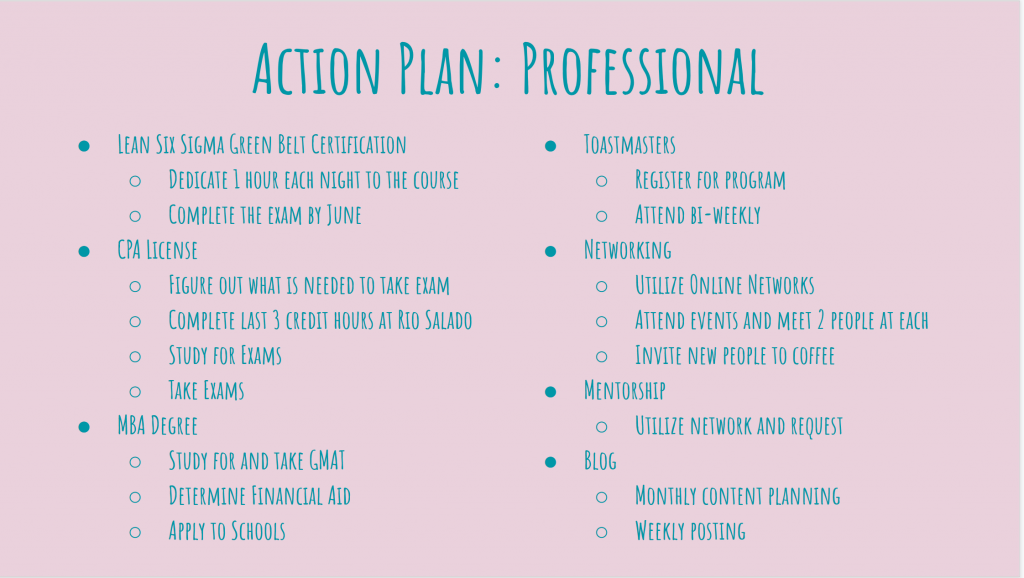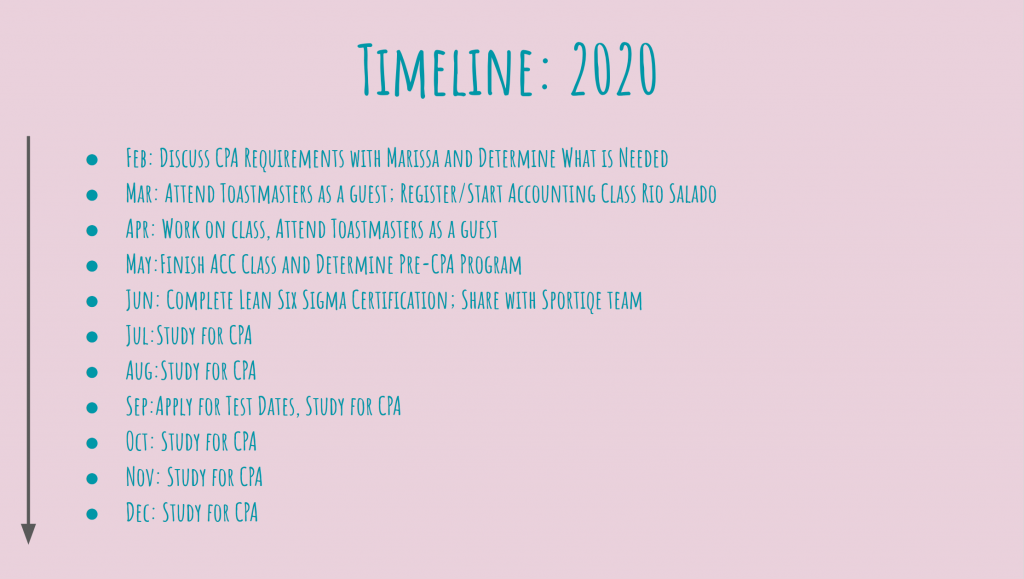 Voila! A digital vision board and action plan. There are slides (currently blank) for the following 4 years that I will fill in as I approach them.
What are your goals for the next year? For the next 5 years? Reach out and let me know!