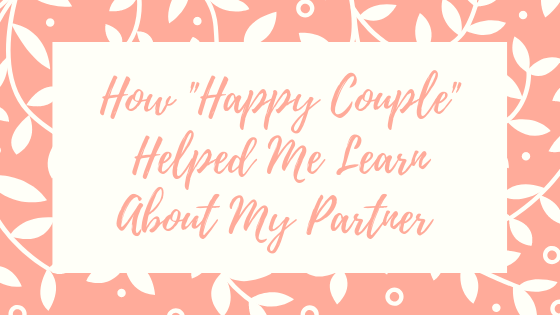 How "Happy Couple" Helped Me Learn More About My Partner
One of my favorite things to do in the world is taking personality quizzes. It's something that my partner, Shaun, can attest to as I will usually make him do them with me. I love learning more about him just as much as I love learning about myself. When I found out about the FREE mobile app Happy Couple, I immediately had both of us download it.
There are a few features that I love about the app. The main feature is that you each answer 5 questions today from your own perspective and then what you believe is the perspective of your partner. When you've both completed a question, you receive a notification letting you know if you matched or not. When Shaun and I receive a notification that we guessed wrong, we would sit and talk about each others' beliefs.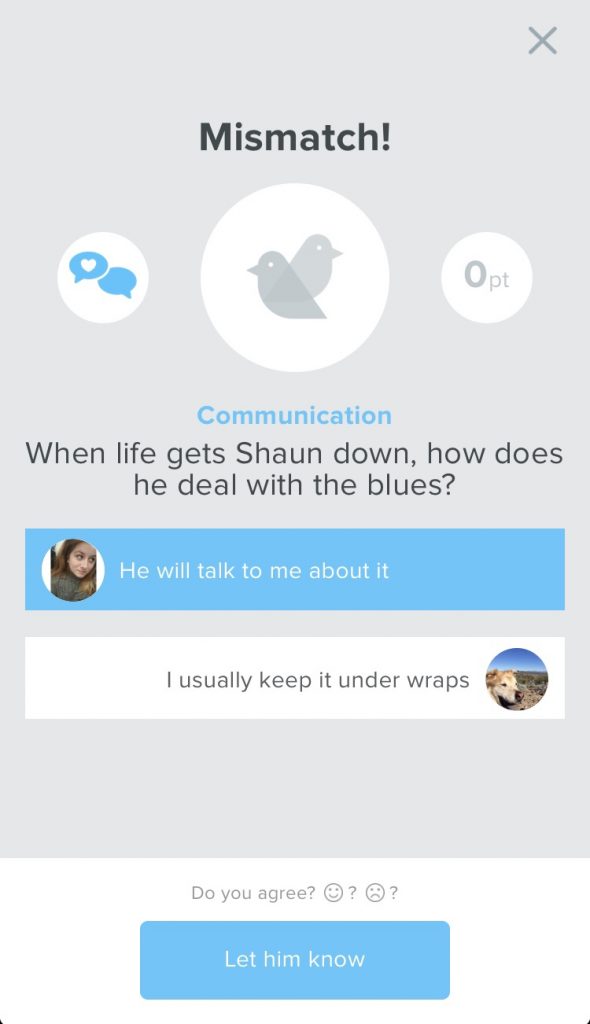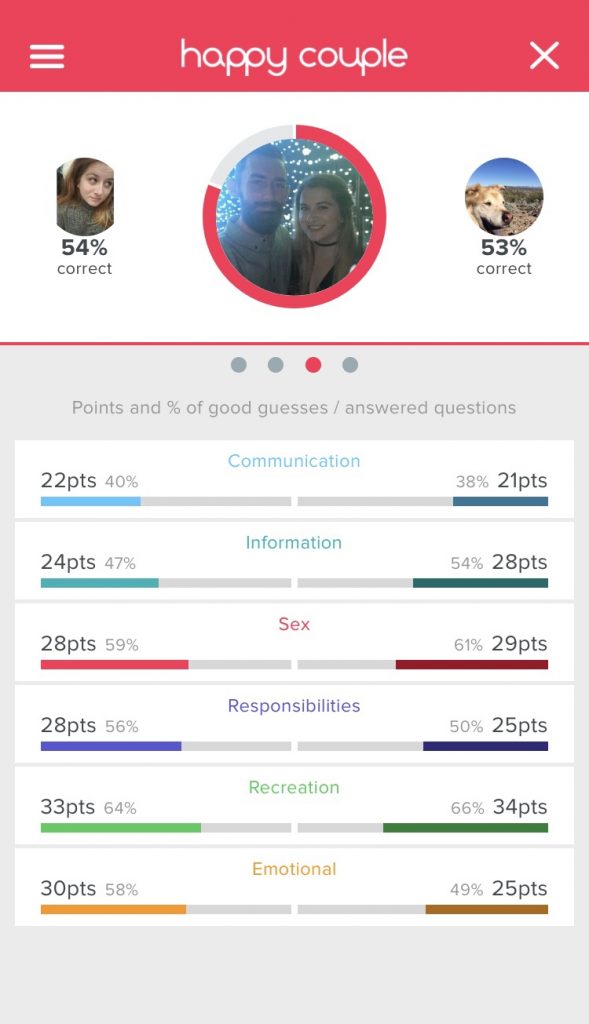 Shaun is not, what he calls, a "story person." He doesn't provide extra details and omits information that he doesn't find important. This trait made him extremely hard to learn about. These questions have helped draw information out of him that I would not have thought to ask without Happy Couple.
Another fun aspect of the app is that you can send small love notes to each other. Every once-in-a-while a fill-in-the-blank love note will pop up for you to complete and send to your partner. For example, "I love it when we _______." and you could put something like "go on romantic walks together". Every time I receive one of these notes, it puts me in such a great mood. (It also helps that Shaun's image is of his dog Bear, so I can a double boost of love in each message.) In the age of technology, people tend to forget little gestures like leaving a small, affectionate note for your partner and this app helps remind you of the importance of these types of gestures.
The last feature that makes Happy Couple worth the download is that it provides daily tips to keep your relationship strong. I've found that a large number of tips relate to handling conflict. It's a nice daily reminder to appreciate your partner and to act rationally when a disagreement arises.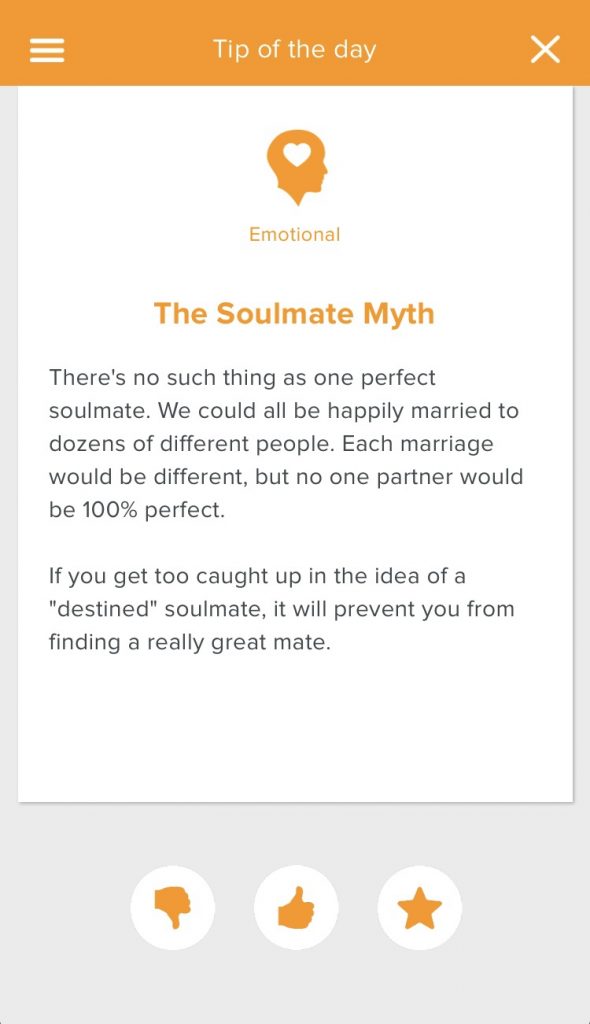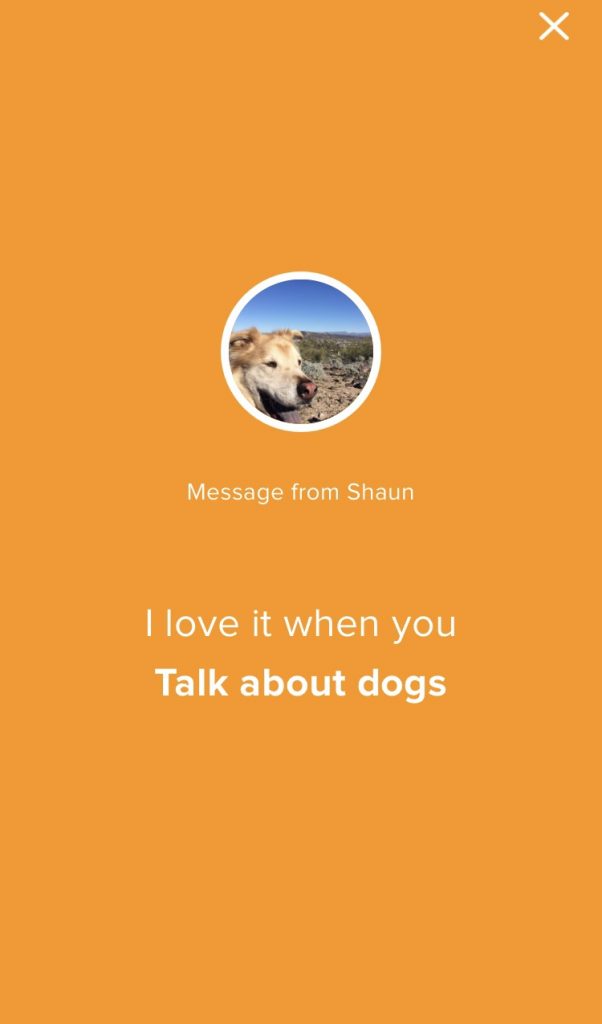 If you're looking for a quick thing that you can do every day to bring you and your partner together, this is definitely a great option. Over the past year my boyfriend and I have learned so many new things about each other that we would have never thought to ask without Happy Couple.