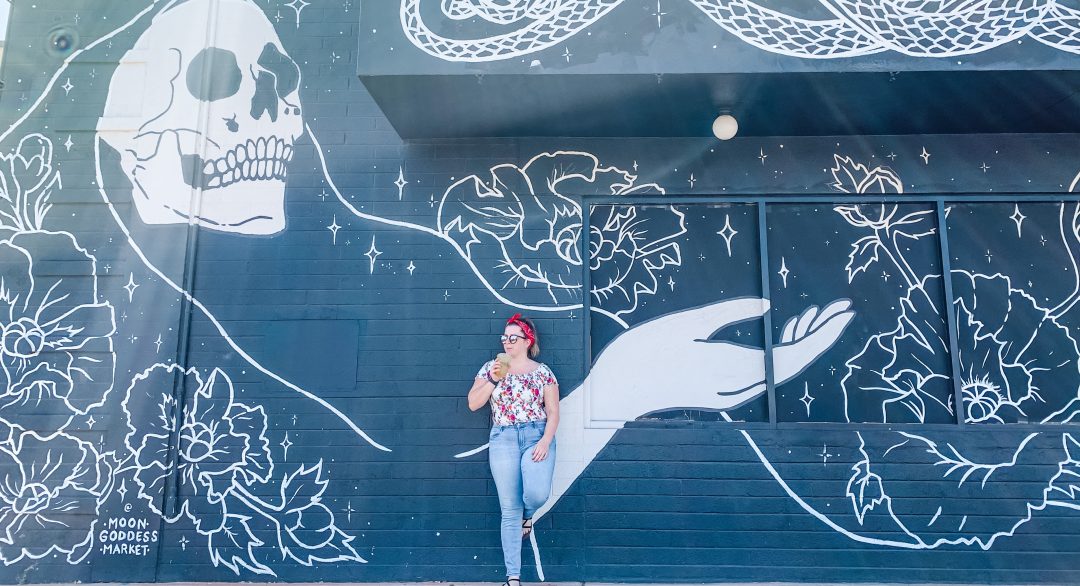 Where to Get Your Coffee Fix in Phoenix
I'm going to just lead out with the fact that I stopped drinking coffee reduced my caffeine intake a few years ago. That hasn't stopped me from going to my favorite local coffee spots for a non-caffeinated option. I'm not sure if it's an Arizona thing, but a large number of our coffee shops are also super Instagram-able. If you're looking for a place other than Starbucks to get your coffee, definitely try out the below spots!
As a reminder, these places are still open for pick up so please go and support them!
1. Dark Hall Coffee – Phoenix
Drink of Choice: Brown Sugar Lemonade with Lavender
Honestly, I get something slightly different every time I go to Dark Hall. Their pastry options and drink specials change daily, so I rarely get the same thing twice. Did I mention that the shop is fully vegan? Don't let that stop you from getting a pastry though, because they are INCREDIBLE.
2.. Cartel Coffee Lab – Multiple Locations
Drink of choice: Iced Chai Latte
Cartel was my go-to spot in college, especially before I was 21. I would spend hours there hanging out with friends trying to catch the eye of one of the edgy-cool customers or working on group projects. The Tempe location is also situated right next to a piercing studio and a consignment shop, so there's plenty to do before or after spending some time there. The Phoenix Airport now has a Cartel in one of the terminals, and I always stop in to grab a tea before my flight.
Unfortunately I haven't made it over to Cartel recently, so I wasn't able to snag a picture of this spot. But imagine a cool, industrial spot, with coffee being roasted next to your table. (Or just check Google).
3. Lux Coffee – Phoenix
Drink of choice: Literally any wine
Lux Central is a pretty well-known coffee shop and wine bar around Phoenix. The crowd is super cool and hipster. It's a great post-dinner spot if you like the vibe of a dark coffee shop but want to drink wine or beer. I actually went here after dinner with my boyfriend on our first date, so Lux has a special place in my heart. I've only had wine here, but I've heard good things about the coffee and the pastries are great too.
4. Union Coffee – Peoria
Drink of choice: Cold Brew Float with Salted Caramel Ice Cream
If you find yourself in the west valley, I would absolutely recommend stopping by Union. It's not super loud and the decor is very minimalist and clean. The staff has always been friendly to me and is super knowledgeable. The salted caramel ice cream that they offer for their floats is to die for.
5. Provision Coffee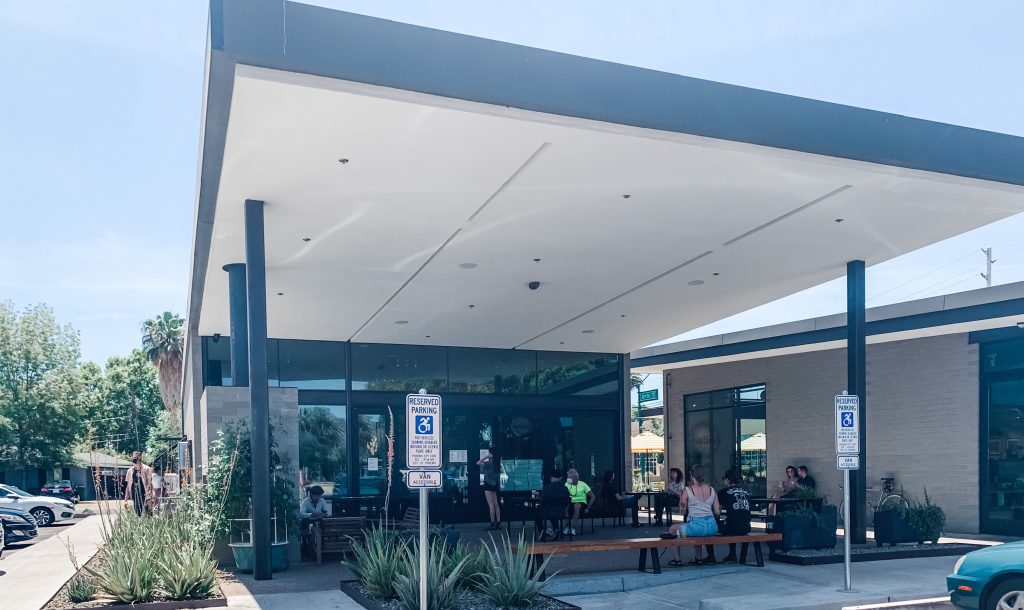 Drink of choice: Honey Lavender Latte (Decaf)
Originally I was going to include Provision on my list as an honorable mention since I'd previously only gone there for a cocktail event that was sponsored by Iconic Cocktail. The cocktails I had at the event were super tasty, the vibe was super cool, and the food and coffee menu looked delicious (avocado toast anyone?). We stopped by the other day and I had a honey lavender latte that was so silky smooth and incredible. I would definitely recommend this spot for coffee and cocktails.